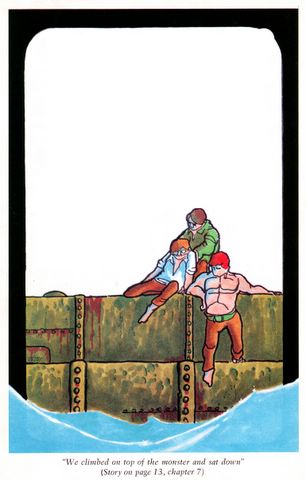 Back in the 60's Vaughn Bodé illustrated a number of classics that had been rewritten for "reading challenged" kids.
The books were published by Frank E. Richards and sold exclusively to schools.
Because these books are almost impossible to find at reasonable prices I'll be posting all the illos from the best book of the bunch, "Jules Verne's '20,000 Leagues Under The Sea" in eight installments.
Read:
Part 1
Part 2
Part 3
Part 4
Part 5
Part 6
Part 7
Part 8